Our Dashboard
At Morrissey Engineering, we design energy efficient solutions tailored to our clients' needs. After construction, a Building Dashboard empowers clients to monitor a building's systems and performance in real-time. Morrissey Engineering currently utilizes eGauge electrical submetering for ongoing energy tracking at the 4940 Building. Click here to view data from our building.
Electricity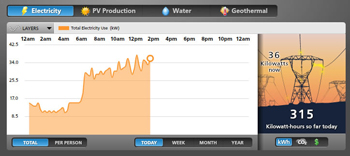 Building systems that reduce energy or assist in management of a facility are an investment. The Building Dashboard enables you to monitor that investment and ensure maintained, long-term savings. Both consumption (kWh) and demand (kW) data is delivered live from sub-meters located in the building and can be compared to stored historical data on a daily, weekly, monthly or yearly basis. Seasonal averages are calculated and used to continuously benchmark building performance across all metered variables.
---
Renewable Energy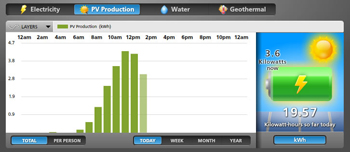 Systems that capture energy from renewable sources such as sunlight, wind and underground heat (geothermal energy) can offset the effects of distributed power production, help you to gain independence from the electrical grid, realize energy cost savings and ensure energy cost stability moving into the future. The Building Dashboard give real time data to monitor these systems and ensure they are contributing to their optimum potential.
---
Water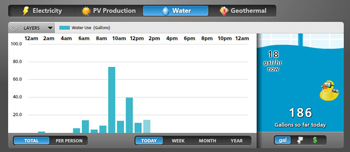 High efficiency water fixtures can reduce water usage by as much as 50% from calculated baseline. The Building Dashboard provides awareness and the ability to obtain information to react to potential operational or maintenance challenges and maximize the value of your building.
---
Other
Any energy-using system can be monitored through a dashboard interface if the correct metering systems are in place. Natural gas, geothermal heat energy, data center PUE, wind energy generation, and tenant energy consumption are just some examples. Live energy and water consumption data can be invaluable to building owners and operators.